ProctorU announced today that Dr. Ashley Norris has joined the company as its chief academic officer. Dr. Norris brings 13 years of experience in higher education to ProctorU.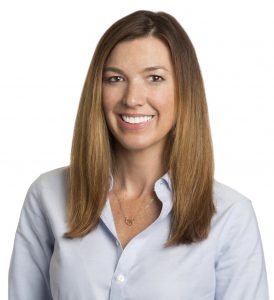 Dr. Norris most recently served as dean of programmatic accreditation and regulatory affairs for the University of Phoenix (UOP) in Tempe, AZ. Prior to that, she was the dean of specialized programs for UOP and, before that, their assistant dean for regulatory affairs and programmatic accreditation.
Dr. Norris brings her academic and regulatory expertise to help ProctorU provide the highest levels of academic integrity to its partners. She will lead ProctorU's academic affairs efforts, providing insight into identification, prevention, measurement and management of academic integrity; and provide consulting services to institutions dealing with financial fraud rings. These services will help ProctorU customers maintain the highest levels of quality and security in their programs.
"Recruiting Dr. Norris was a huge win for ProctorU. Her experience in the highest levels of accreditation compliance positions her well to become an expert in the emerging field of digital integrity," said ProctorU Founder Jarrod Morgan.
About ProctorU:
ProctorU provides a full suite of online proctoring and identity management solutions for education, professional development, and certification organizations. With 24/7 on-demand live proctoring and an automated platform utilizing artificial intelligence, ProctorU is a convenient and cost-effective alternative to traditional test centers. ProctorU increases access to online learning while ensuring exam integrity and accountability for any test-taker with access to a computer, Internet and a webcam.
With over four million exams proctored since 2008, ProctorU provides partners with the highest levels of proctoring expertise and customer service in the industry. Brands such as Western Governors University (WGU) and the University of Florida use ProctorU to maintain the academic integrity of their online program. To learn more, visit ProctorU.com.