ProctorU is pleased to announce that Matt Jaeh, chief technical officer and co-founder, is the Corporate winner of the 2019 Alabama CIO of the Year ORBIE Award. The ORBIE Awards program was established in 1998 and has since become the most distinguished technology executive recognition program of its kind, recognizing chief information officers who demonstrate excellence in technology leadership. This is the first year the AlabamaCIO chapter has participated.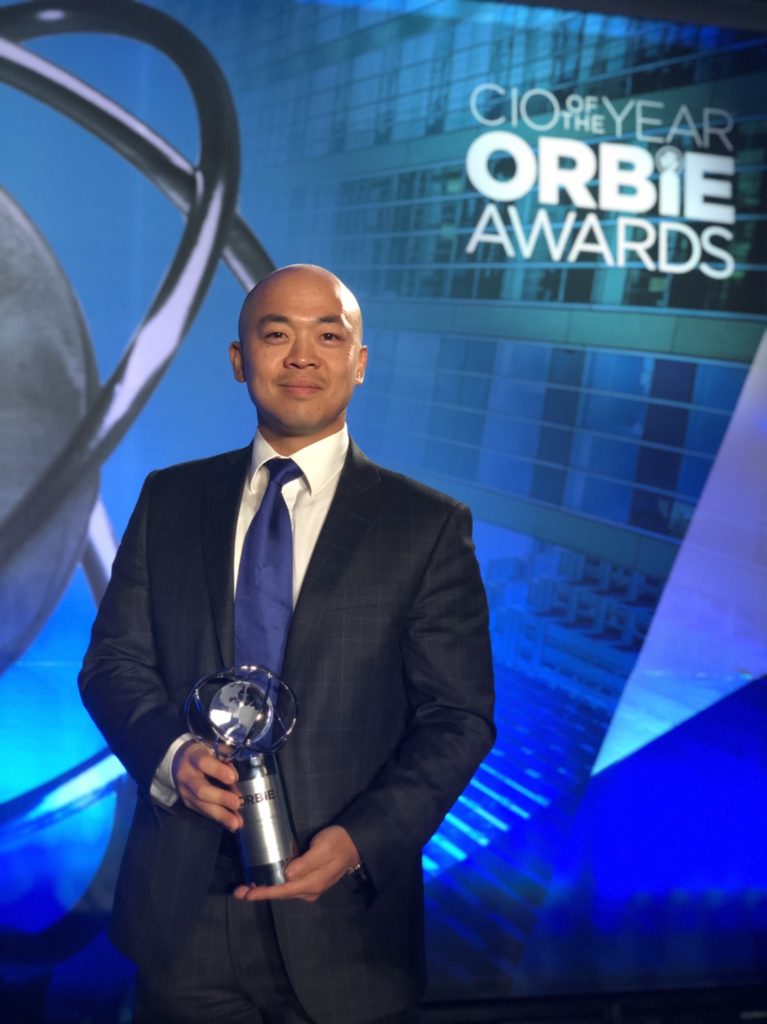 Nominations were open to any qualifying technology executive and there were 108 nominees and 25 finalists from some of the largest and most successful companies across the state competing for the inaugural Alabama CIO ORBIE Awards. Jaeh was honored to be nominated by Chad Merck with Google Cloud, a ProctorU partner.
"Matt has assembled an incredible team to build ProctorU's technology platform that has enabled a new and more secure way to proctor exams and certifications," says Merck. "He was the first person that I thought about, when asked to nominate an IT leader in Alabama that was innovating. I am glad the panel of his CIO peers agreed with that assessment. It is a well-deserved award for Matt and a reflection of the quality team he has built."
Jaeh joins the ranks of more than 185 CIOs across the country who have been honored with this award over the past 20 years. Winners are selected by an independent peer review process and must demonstrate leadership and management effectiveness, business value created by technology innovation, and engagement in industry and community endeavors.
"Matt embodies the tenets of strong leadership, vision and innovation," said Scott McFarland, ProctorU CEO. "He was not only instrumental in establishing ProctorU as a technology leader in our industry, but also has a talent for cultivating strengths across everyone on his team. We're thankful to have him as our CTO, and thrilled he received this honor from his fellow technology leaders."
About ProctorU
ProctorU provides a full suite of online proctoring and identity management solutions for education, professional development and credentialing organizations. With patented, 24/7 on-demand live proctoring and a fully-automated platform, both backed by artificial intelligence, ProctorU offers a powerful, convenient and cost-effective alternative to traditional test centers. ProctorU increases access to online learning while ensuring exam integrity and accountability for any test-taker with internet access using only a computer and a webcam.