The origin of Women's History Month dates back to 1982, when it started out as Women's History Week. By March of 1987, it had evolved into an entire month-long celebration of contributions that amazing women have made to the United States over the years. This month, ProctorU honors four trailblazing women who made a significant impact on education, America, and their individual communities. Each of these women made it their goals to break down barriers for the people who came after them and to make the world a better place. ProctorU takes pride in our core value of moving people forward in the same way. Here are a few of their accomplishments: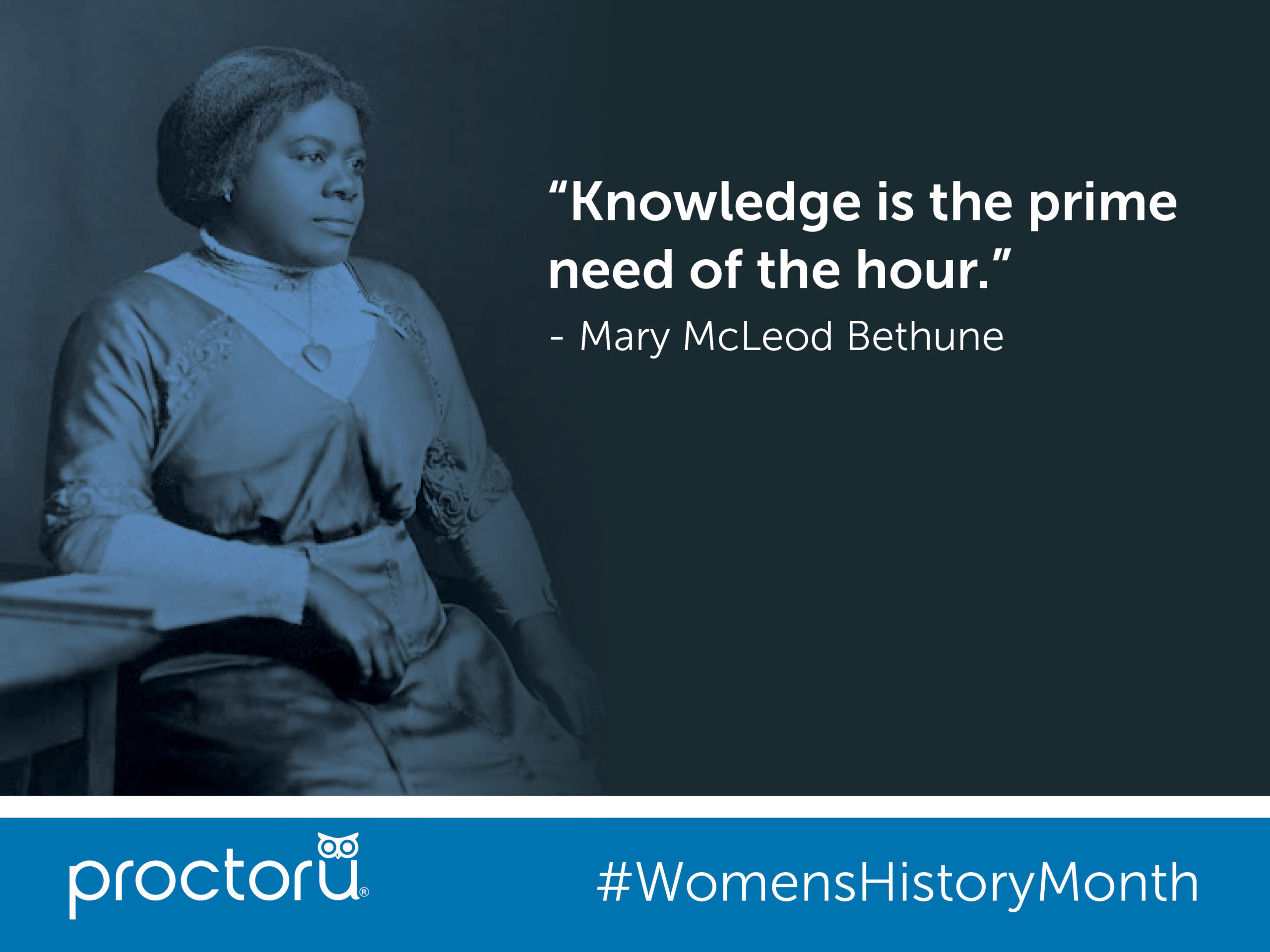 Mary McLeod Bethune grew up in poverty as one of 17 children; her parents were former slaves. She became the only child in her family to go to school, and she graduated from Scotia Seminary for Girls in 1893. Mary understood the true value of education, and she went on to found the Daytona Normal and Industrial Institute in 1904, which is now known as Bethune-Cookman College. She served as president and remained with the school until 1942. During her lifetime, Mrs. Bethune assisted several presidents including President Coolidge, President Hoover, and President Roosevelt, for whom she served as a special advisor on minority affairs. She also headed the civil rights organization, the National Council of Negro Women, in 1935.
Patsy Mink faced adversity while trying to break into the medical field, then the legal field. She could not get into medical school because she was a woman. After instead earning her law degree, nobody would hire her because she was a mother and presumably couldn't work long hours. Because of this treatment, she worked to ensure other women wouldn't face the same adversity in their pursuit of education. In 1964, Patsy went on to become the first woman of color elected to Congress, and she co-wrote Title IX. This law was later renamed the Patsy Mink Equal Opportunity Education Act. It aims to ensure equality for women and men alike in education, and it protects against sexual harassment in higher education. Mrs. Takemoto Mink also had her hand in passing the Women's Educational Equity Act in 1974. She passed away in 2002, and President Barack Obama honored her with the Presidential Medal of Freedom in 2014.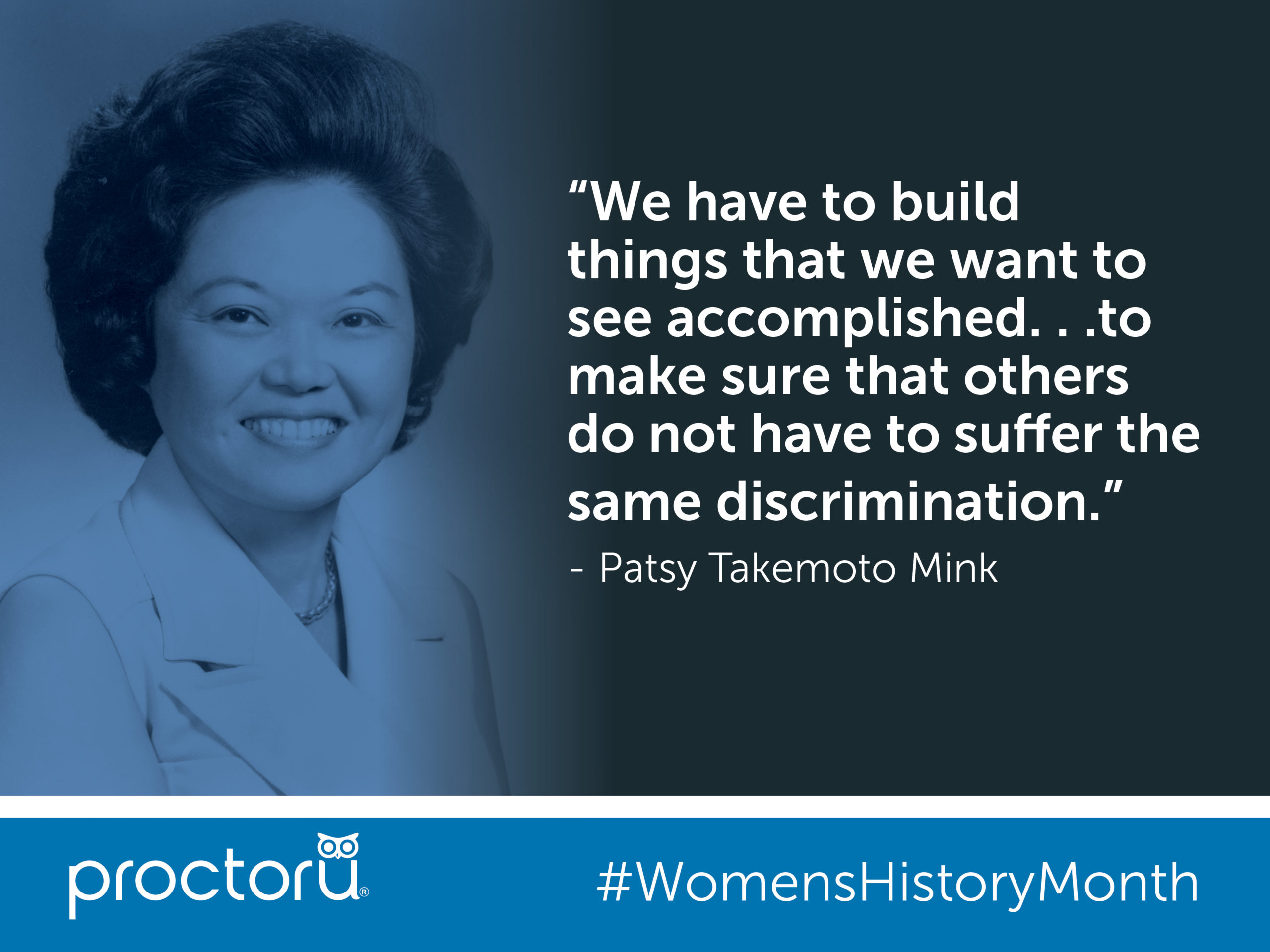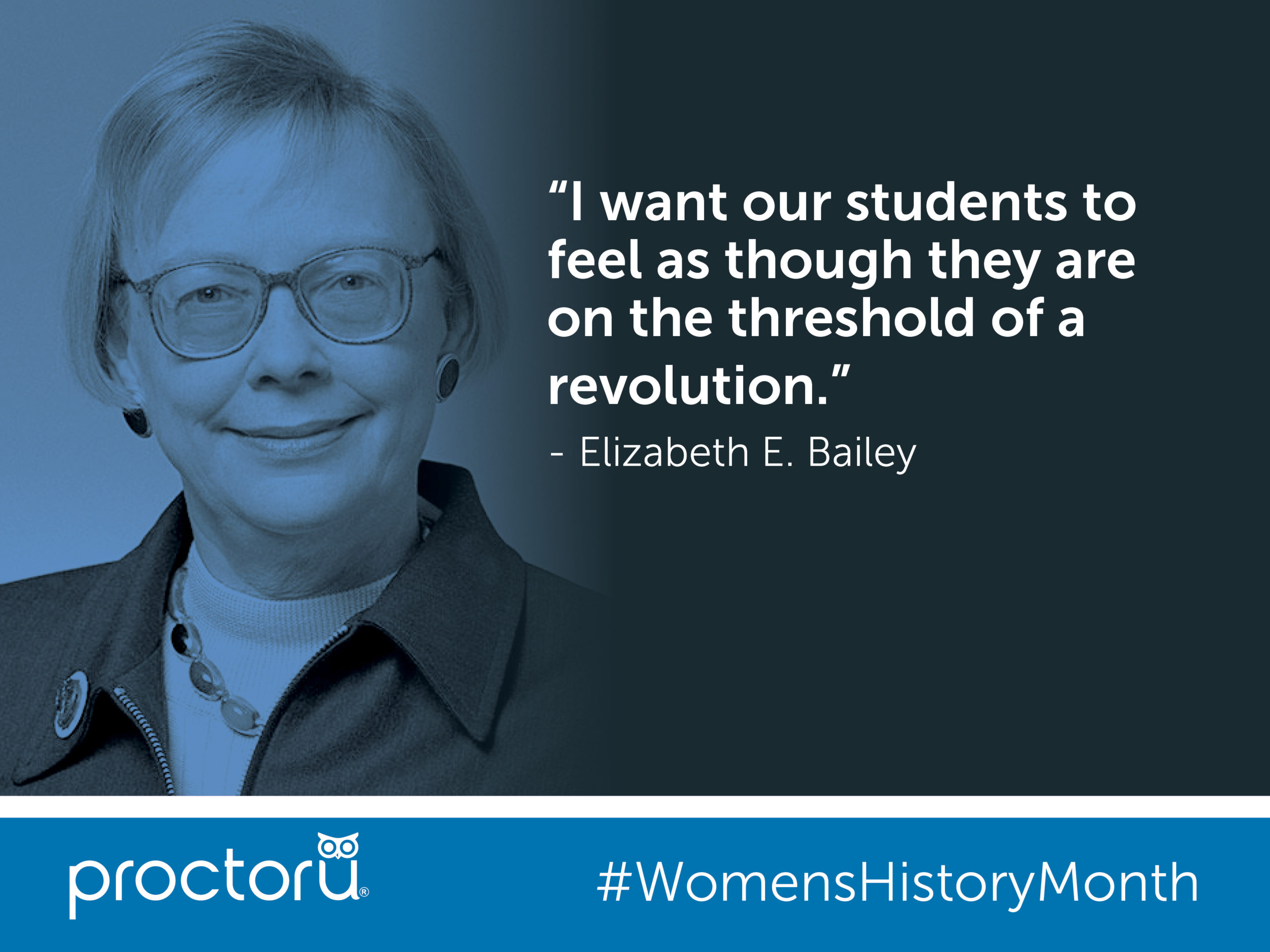 Elizabeth Bailey served as the first female commissioner for the U.S. Civil Aeronautics Board, and she advocated for a free market for the airline industry. This led to the much more affordable air travel we are accustomed to today. She was also the first female dean of Carnegie Mellon University's Graduate School of Industrial Administration, a member of the board of the National Bureau of Economic Research and is an emeritus professor at the University of Pennsylvania's Wharton School of Business. When Elizabeth found that there was no elementary school in her area that could tend to her special needs son's specific needs, she, along with other parents and teachers, founded the School for Children with Learning Disability. She served as vice president.
Anne Sullivan was widely known as Helen Keller's lifelong teacher and governess who helped Ms. Keller write her autobiography. Anne herself had developed the eye disease trachoma at a young age which damaged her sight considerably. After hearing about schools for the blind, she set her mind to get an education at one of these special schools in order to escape poverty. Anne was the first person to successfully teach a deaf, blind and mute person; Helen was the first person of her kind to graduate college! Anne's tenacity, patience and, perhaps, her own background, helped her achieve this. Her accomplishments forever changed the way that people with disabilities were regarded and taught.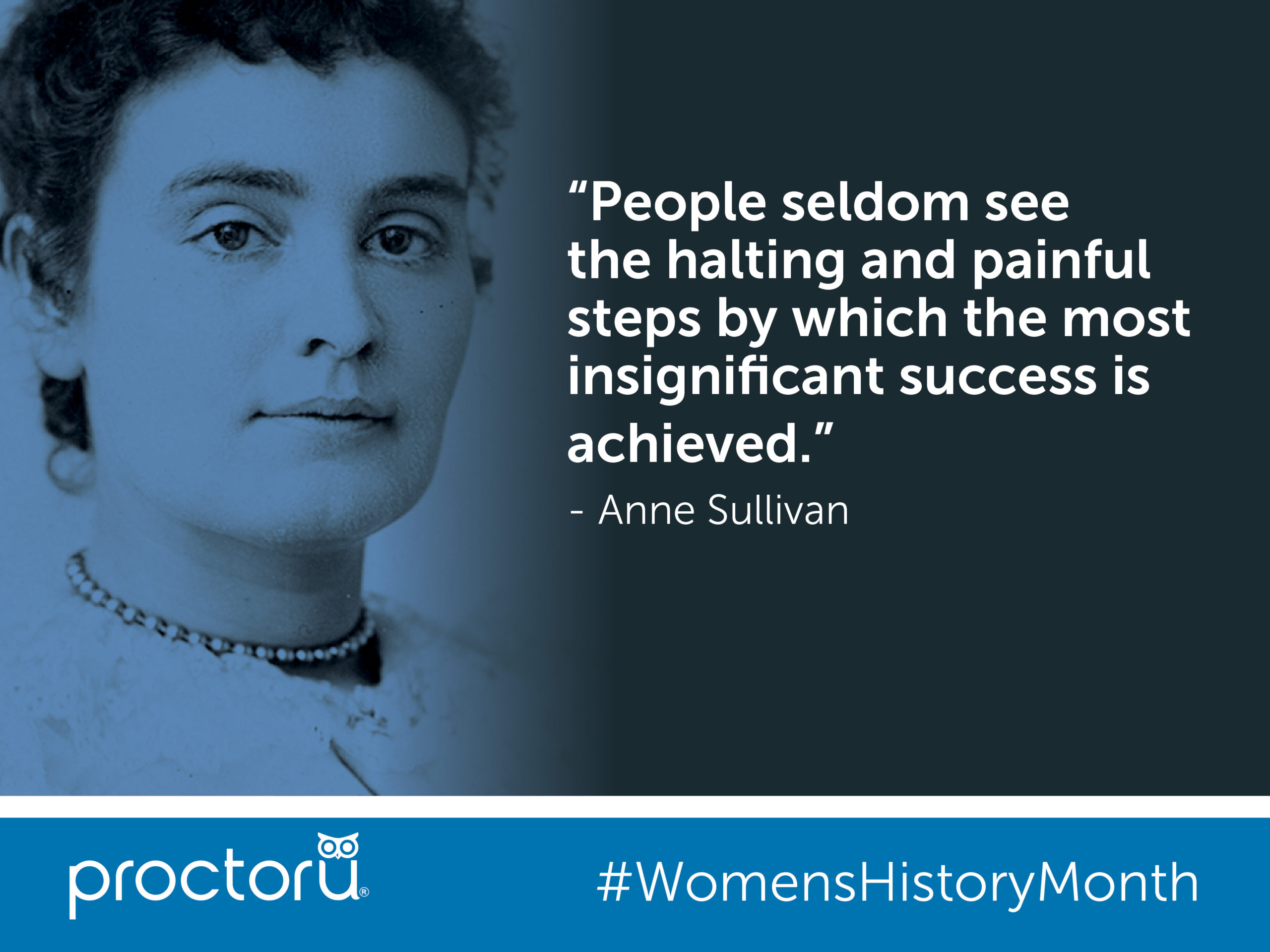 Investing in the Future of Education
Choosing four women to honor during Women's History Month proved difficult, as there are so many that deserve recognition. ProctorU takes pride in providing equal opportunity to ALL of our employees and to ALL of our test-takers and candidates. We're constantly striving to support individuals in their pursuit of learning, regardless of their gender, race, disability status, or any other characteristics.