Next in our Employee Spotlight series is Evan Day!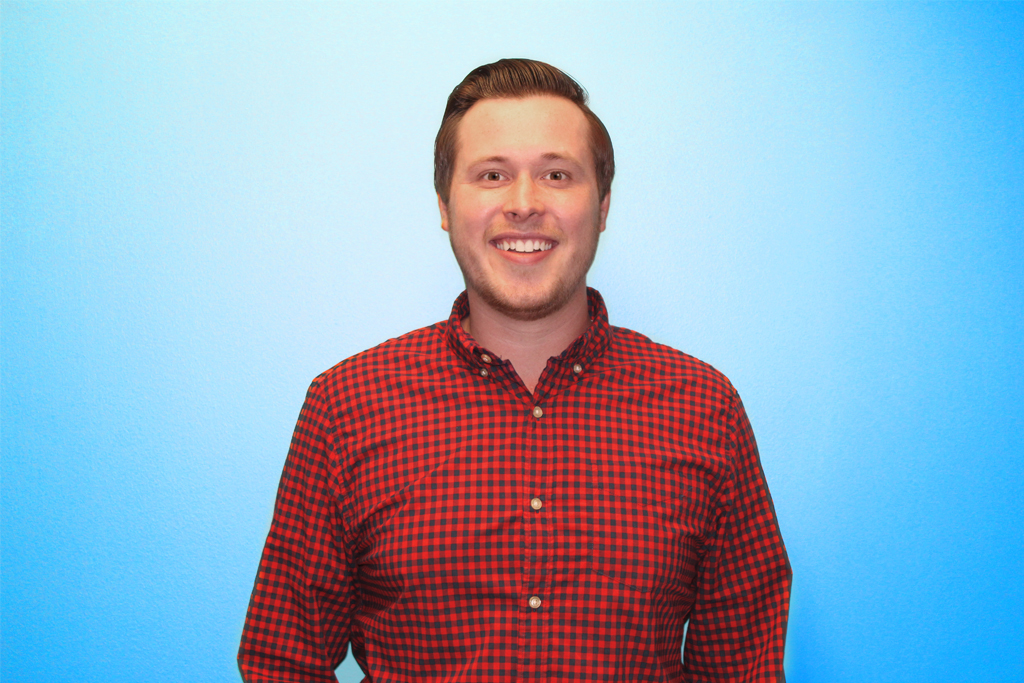 Evan Day, Professional Services Manager
What is your title?
Professional services manager.
Which location did you start in and when, and when did you move to Birmingham?
I started in our Phoenix office in 2015 as a part-time proctor. I moved to Birmingham in February 2017 to be the Pro manager.
What have your past roles included?
I have been a proctor, MOD, Pro manager, and professional services manager.
What's a typical day-to-day routine for you here? What's your favorite part of the day?
In the morning, I check with my opening proctor, Emily, to see how our day looks for Pro sessions. I really depend on my proctors to execute our sessions for the day. They all work together so well and it helps me do my other tasks. The other parts of my day are meetings with partnership representatives, business development representatives, and trying to help with other operations related projects. I am fortunate to work with multiple departments on a daily basis.
My favorite part of the day is getting to joke around with my team, working on projects that I can be creative with and talking with everyone around the office.
How many people are on your team? Tell us a little about them!
When this was written, there were 16 people on my team. I am currently interviewing for more (and hope more apply when we open more positions). I have a new manager on my team, Matt, who has helped me a ton. I don't want to leave anyone out so I will speak about the team as a whole. Our team is a close group that works together every day. I like to make it a point that they should rely on each other from day one. They don't realize it, but when I hear them working together on a project it really makes me proud.
With your role, you help customers quite a bit. What would you say is the most satisfying thing about doing that?
For me, there are two parts to this. First, is the proctors helping test-takers every day. I have seen so many situations where our proctors have helped test-takers with issues before their exam. On the other hand, I like to help customers by letting them know how the online proctoring process works. Many customers have a process in mind and I love the opportunity to help them make that process work with our system.
Let's talk goals. What are some professional short-term goals you've set for yourself? What about personal goals?
My short-term goals are expanding the ProctorU Pro team as well as developing the proctors to be able to expand into other roles. My personal goals are to continue to learn and grow with the company. Even when I was a proctor, I wanted to learn more and expand my skills to be able to continue on with my career. In operations, I think that learning about every department at ProctorU helps my job and I want to continue to learn about everyone in the company.
What's your favorite weekend activity?
I love taking my dog to the dog park. It's always a blast to watch him run around and have such a good time with other dogs. Other than that I love hanging out with friends, trying out new places to eat, and cooking.
What's your favorite thing about ProctorU?
I really love that the company trusts its people to be creative and make real changes. It is a cool feeling when you can come up with an idea, implement it, and see it work. I also love the people. Everyone makes it a lot of fun to come to work every day.