Coronavirus Support for Colleges and Test Programs
---
ProctorU is here to help you create and execute a contingency plan to quickly and securely proctor your exams online.
Steps to Get Started Quickly
---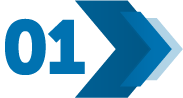 Scope Out Your Proctoring Needs
Fill out the form on this page to give us the basic details we'll need to estimate requirements. We'll follow up with a phone call to get you started!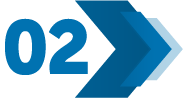 Execute an Agreement
Based on your needs, we'll quickly draft a limited agreement.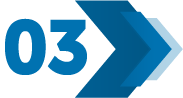 Implementation & LMS Integration
We'll take care of integrating your LMS solution and setting up our platform for your needs. We support Canvas, Blackboard, Moodle and Brightspace (D2L).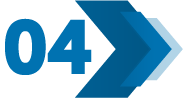 Faculty Onboarding
We'll provide documentation and guidance for how to enter exams, what to communicate to students, and best practices for online exam proctoring.
Service Request Form
We are experiencing an unusually high number of requests for online proctoring as the result of the COVID-19 outbreak. We are working hard to assist everyone as quickly as possible. Please understand it may take longer than usual for us to get back to you. We appreciate your patience during this time.
Online Exam Security Service Levels
---
In order to facilitate the completion of mid-terms and finals, ProctorU has two recommended levels of service for exam security.

Human proctors supported by artificial intelligence provides the highest level of exam security. Students are guided through the process by a live proctor and monitored continuously. Cheating and exam content theft can be prevented in real time.

Exam sessions are recorded and flagged for suspicious behavior by artificial intelligence. Our professional proctors review all suspect behavior for reporting purposes.
FAQS for Coronavirus Contingency Plans
---
To meet the needs of institutions needing to quickly get up and running with online testing, we have created the Fast Track Online Program Conversion process that enables schools to convert to online testing and remote proctored exam delivery in as little as 4 weeks.
Currently we can provide the Fast Track Online Program conversion services for institutions using Canvas, Blackboard, Moodle and Brightspace (D2L) LMS solutions.
Yes, we have a Faculty Activation Support Team (FAST) that is 100% focused on helping faculty with onboarding to the ProctorU platform. They are available to help walk you through the exam set up and answer any questions faculty may have about our services.
The LMS systems we integrate with as well as our proctoring platform are all in US English. However, we do provide translated support services to help students with any problems they may have before or during an exam though our online chat support service.
Yes, our proctors are distributed across the globe in 10 different locations, and provide exam security and technical support to test-takers around the world 24-7.
We provide email notice of any integrity violations combined with an incident report, as well as an analytics portal with realtime session data and information.
Additional Support Tools
Resources to answer questions, offer guidance and assist institutions through this process
Access the Tools
COVID-19 News & Resources
The latest news, updates and guidelines related to the coronavirus impact in higher education
Get the Latest News