ProctorU's mission is to uphold the integrity of academic and professional testing. We use technology to make online learning smarter, more secure, and more reliable - not to catch cheaters, but to build trust in the expansion of access to education. Our team is responsible for building and supporting digital solutions trusted by over 1,000 institutions in 129 countries who administer over 2,000,000 exams per year and we plan to continue growing. Check out our opportunities to change an industry forever.
Do you want to work with enthusiastic professionals who are tackling game-changing challenges in education and beyond? We offer an open environment where unique thoughts are given a chance to shine and every person is eager to lend a helping hand. If these core values describe you, join us and create the unknown!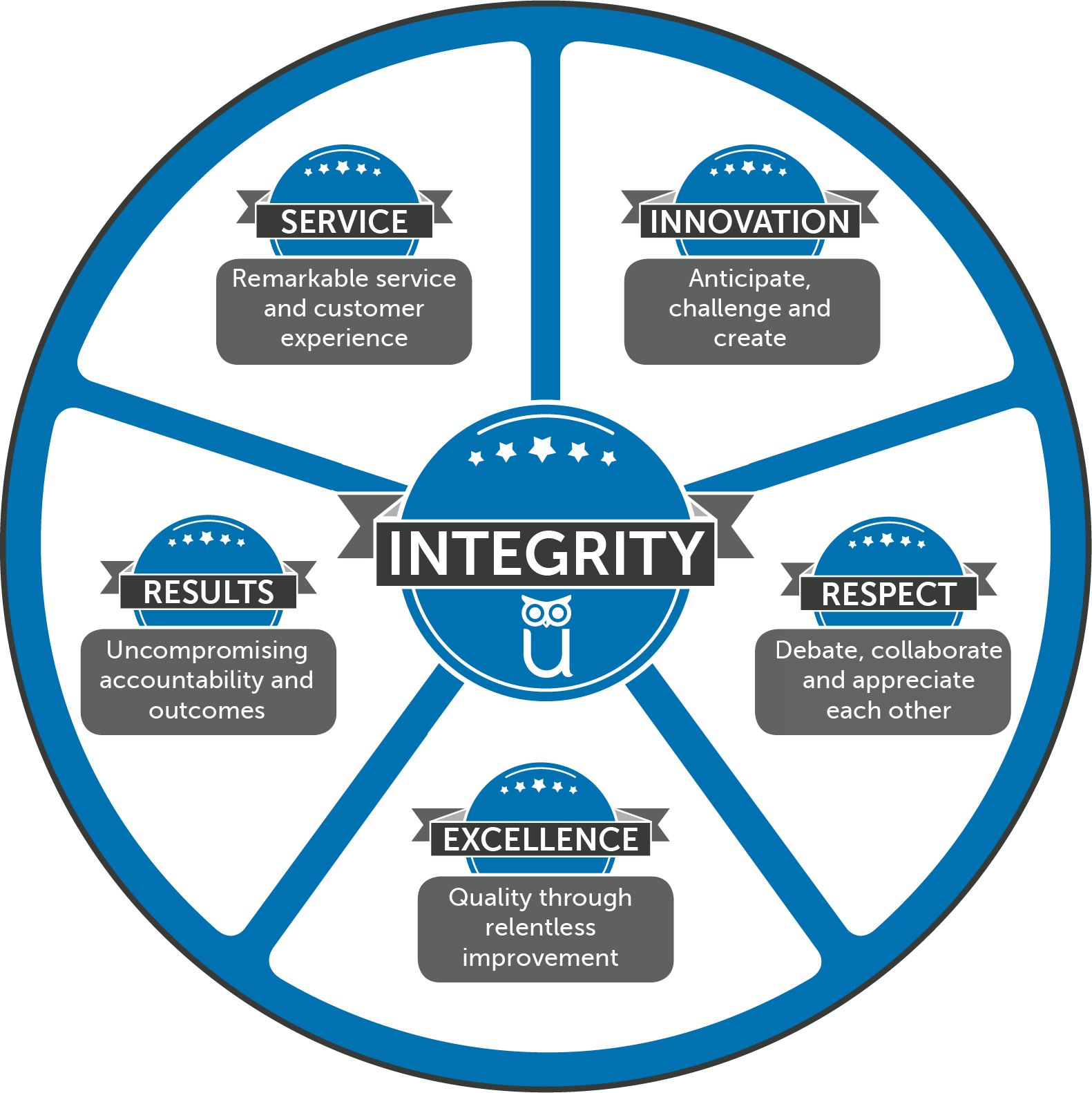 From unlimited PTO to dogs in the office, we work hard to ensure that every employee feels supported and encouraged to have a healthy balance between work and home commitments. We believe rest and a full life outside of the office makes for a happier, healthier team.

Dog Friendly

Standing desks, exercise balls, foot hammocks, games & more!

Percentage-match your 401(k)

Give back to your community with our ProctorU Cares program
We love doing what we do and it shows. It shows in our people who think being the best in the business is a fun thing to do. It shows in our attitude: comfortable, confident but never complacent. While others may make bold claims, we do bold deeds. We don't need to claim we are the leaders of the industry, because we show it in everything we do.