ProctorU Announces ProctorU Auto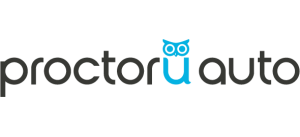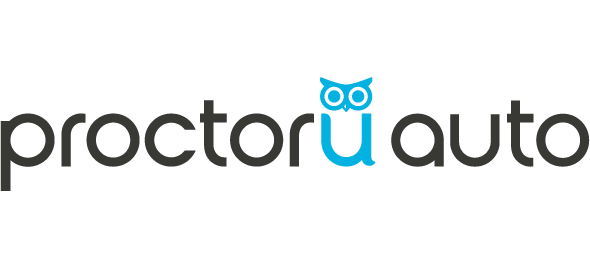 ProctorU is pleased to announce ProctorU Auto, the industry's most advanced, fully automated AI-based online proctoring solution. This new automated proctoring solution learns and adapts to test-taker behavior over time, making it smarter with each exam proctored.
Exam sessions are recorded and can either be viewed in real-time or reviewed by the instructor after the testing session is complete. ProctorU Auto is available on demand, 24/7/365, which means convenience and security for both test-takers and professors.
ProctorU Auto Features:
Real-time exam view – Faculty can watch test-takers complete their exams live
Live technical support before and throughout exams
The industry's strongest test-taker identity authentication, featuring ID and photo capture, facial recognition and keystroke analysis
Advanced behavioral tracking and analysis
ProctorU Auto is multi-tiered, offering different options to fit different needs. Available levels include:
ProctorU Auto: The fully automated exam launch with multi-factor authentication that confirms that the student who registered for an exam is the student who is taking the exam. The institution will receive a 100 percent session screen and video recording, from beginning to end. AI-based suspect behavior (SBI) will be flagged in a violation report immediately following the testing session.
ProctorU Auto with Professional Review: This includes the same features as ProctorU Auto, but a professionally trained proctor will review the video session within 24 hours of the exam completion. This saves institution administrators hundreds of hours in the exam review process.
ProctorU Auto with Live Launch and Professional Review: A live proctor will launch the exam, guiding the test-taker through the multi-factor authentication process. The institution receives a 100 percent session screen and video recording, from beginning to end. A professional proctor reviews the session within 24 hours of exam completion. Integrity violation notification and complete post-exam window reporting are provided from the live proctor review.
ProctorU is the industry leader in the online proctoring solutions. We offer a full suite of services including live proctoring, high security proctoring, a patented identification verification process and, now, a fully-automated proctoring option. For more information about ProctorU Auto click here!