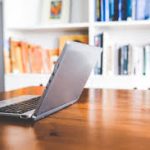 Online higher learning has shown steady growth in recent years as more students are opting out of the more traditional modes of education. According to a 2015 study by the Online Learning Consortium, even though "enrollments in higher education decreased overall, enrollments in online programs continued to increase. . . More than one in four students (28%) now take at least one distance education course."
One of the reasons for such growth, according to an oedb.org article, is that a lot of students don't have the opportunity to quit working to earn a degree. Students who choose online programs can take classes and complete coursework at their own convenience, such as after work, on their days off, after they put their kids to bed or other spare time.
Another attractive quality to online education is the overall cost. The actual cost of  courses may not be less expensive than traditional in-person classes. However; "many colleges and universities have begun to accept credits earned via free massive open online courses (MOOCs), the most recent advance in online education," according to the above article on oedb.org. Additionally, many textbooks needed for online courses may be available online at no cost and, of course, there are no commuting costs involved. Speaking of commuting, when there is bad weather during the school year, students taking online courses can remain safe at home while not missing any course material.
The aforementioned oedb.org article also cites "more interaction and greater ability to concentrate" as a pro for online learning. Someone who is more shy or who might not normally speak up in a traditional classroom setting might feel more comfortable taking part in discussions online. "Some students even report that online courses are easier to concentrate in because they are not distracted by other students and classroom activity."
As the use of technology increases in general in our society, we can expect to see continued growth in online learning.