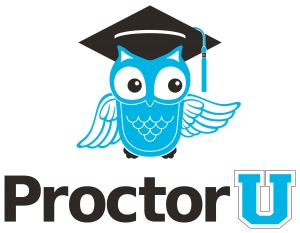 ProctorU is proud to announce it will provide secure online proctoring services for the Association of Dynamics Professionals (DynamicsPro) in conjunction with Cirrus e-Assessment Platform for the authoring and delivery of assessments.
Cirrus Assessment is delighted to announce that the Association of Dynamics Professionals has chosen to use the Cirrus e-Assessment Platform for the authoring and delivery of assessments alongside ProctorU for secure online proctoring services.
The Association of Dynamics Professionals (DynamicsPro) promotes excellence and professionalism in the implementation, development and use of Microsoft Dynamics products through their extensive credentialing programs.
Founded in 2015, DynamicsPro creates high quality, independent professional certifications and is keen to expand the availability of credentialing programs through the Cirrus and ProctorU partnership.
Jeff Place, VP Sales North America, Cirrus Assessment
"We are thrilled that the Association of Dynamics Professionals selected the Cirrus Platform for its assessment programs. DynamicsPro is committed to providing the very best assessment experience for its candidates and has undertaken extensive research before choosing Cirrus Assessment to support its credentialing programs. DynamicsPro had an aggressive "go live" timeframe and we worked closely with them to ensure the first assessments were delivered to candidates only a few weeks after signing the agreement. We are looking forward to working with them on many projects to come."
Jarrod Morgan, Chief Strategy Officer, ProctorU
"We are proud of this partnership between our three organizations and the opportunity to provide online proctoring at scale. ProctorU is committed to offering test-takers the convenience of testing at home while providing the security that trainers have come to expect."
Joe Carroll, Executive Director, Association of Dynamics Professionals
"The Cirrus and ProctorU exam delivery service has allowed DynamicsPro to offer an innovative credentialing solution to our members. We have had experience with multiple exam delivery vendors. It is our experience that this solution is the most efficient and cost effective method for delivering high-quality credentialing anywhere, anytime. We can now offer a high quality, cost effective exam experience anywhere in the world"
About Cirrus Assessment
Cirrus Assessment is an international provider of cloud-based e-Assessment solutions. With headquarters in the Netherlands and offices in the UK and USA, we are passionate about education and its ability to empower people across the globe. Harnessing the power of the cloud, the Cirrus Platform supports educators and learners throughout the entire assessment process. It has been designed with ease of use in mind has intuitive interfaces, common sense workflows and easy navigation.
Our users have the freedom to focus on creating the best possible assessments for their learners. As the Cirrus Platform is cloud-based, our customers always have the latest version of the system available to them. Regular updates and new features are seamlessly delivered directly to users. No more weighty user manuals or waiting around for software updates, just simple, straightforward assessment solutions!
About ProctorU
ProctorU watches students take exams online using webcams and screen-sharing technology. The service gives students the convenience of testing at home and instructors the ability to ensure exam security.
ProctorU uses a three-step process that confirms that the student who registered for the exam is the student who is taking the exam and is following the institution's testing requirements. Test monitors can see the student, see what they are doing and know who they are monitoring using webcams and screen-sharing technology. ProctorU offers live, person-to-person, real-time monitoring to more than 900 colleges, universities and certification organizations.
About The Association of Dynamics Professionals
The Association of Dynamics Professionals (DynamicsPro) is an independent, not-for-profit membership organization which exists to serve the Microsoft Dynamics community by establishing competency standards and assessments, and to positively impact the Dynamics community through member-led advocacy initiatives.
Our vision is that every Dynamics professional recognises and adheres to DynamicsPro certification and quality standards for the implementation, support and use of Dynamics products.
Cirrus Assessment
Media Contact: Frances McKeown, Communications Manager
Contact email: frances@cirrusassessment.com
Website: http://www.cirrusassessment.com
Twitter: @CirrusAssess
ProctorU
Media Contact: Franklin Hayes
Contact email: fhayes@proctoru.com
Website: https://www.proctoru.com
Twitter: @ProctorU
Association of Dynamics Professionals (DynamicsPro)
Media Contact: Joe Carroll
Contact email: joe.carroll@dynamicspro.org
Website: http://www.dynamicspro.org
Twitter: @DynProOrg