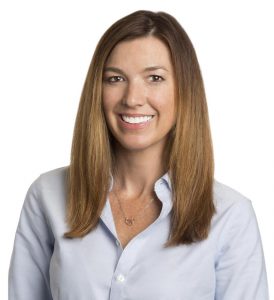 Dr. Ashley Norris recently joined ProctorU as vice president for academic affairs. She brings so much to ProctorU, both professionally and personally, and we're excited to share some of her background here:
Where did you attend school? What did you study there? What did you like about those institutions?
I went to Southern Methodist University in Dallas, TX, for my bachelors degree; I studied psychology and corporate communications. I loved living in a big city and living in Texas was an experience all of its own. I studied educational psychology and quantitative statistics and counseling for my masters and doctoral degrees at the University of Alabama. Roll Tide!
Before joining ProctorU's team, what were you doing professionally? Can you tell us a little bit about those experiences?
I was dean of programmatic accreditation and regulatory affairs for University of Phoenix before joining ProctorU. I oversaw the accreditation for regulatory programs such as teaching, counseling, social work, to name a few and worked with their lobbyist on major legislative initiatives. I was also a thought leader on educator ethics.
What was your most interesting position prior to coming to ProctorU?
I was Sir Michael Caine's personal assistant on his films from 2003-2004. We filmed in Chicago and New York and it was an amazing experience. He was an awesome boss!
How have your past professional experiences prepared you for what you're doing here?
I have spent 15 years working at institutions and in accreditation as a thought leader, administrator, and faculty. I intend for my insight to assist in identifying our customers' needs, to strengthen relationships with partner institutions and organizations, and to support our messaging and content as a thought leader for the company. I am very excited to work for an organization thriving with opportunity in the education space.
Where are you from originally?
I am from Huntsville, Alabama.
Let's talk about your role here at ProctorU. Take us through a typical day!
I truly love the fact that everyday is different at ProctorU. From whiteboarding sessions on strategic initiatives to assisting with client calls, to working on content for the education and testing industry, to giving insight on products and tools- these are all meetings that I attend in a typical day.
Your past professional experiences make you a perfect fit for ProctorU. Why do you think that identification and prevention of academic integrity breaches are so important in today's society?
Education is moving rapidly in K-12, higher ed, and certification in an online, customized experience for the consumer. Our product not only offers convenience for the test-taker which enables them to fulfill their educational or professional goals, it also provides the necessary authentication and "proof" that a student who has a certain certification or degree is who they say they are. It authenticates a student's record of academic skills and knowledge or professional certification which means that we are verifying skills for the future workforce.
Tell us a little bit about your family! What is your favorite weekend activity with them?
My two boys, Harrison and Barrett, are very active and are four and two so a typical weekend involves going to the market at Pepper Place in the morning to get their favorite donuts, swimming in the pool, playing in the park and/or going to the McWane Science Center. We also love live music so love to go the Chili Cook-off or other family friendly events in town to support the Birmingham community.
What is your favorite thing about ProctorU so far?
My favorite things about ProctorU are the people and the energy. Everyone is so passionate and truly believes and puts in whatever it takes to push this company towards success. There are so many dynamic people at ProctorU that have talents that go far beyond their job roles- musicians; artists; brilliant, analytical and creative thinkers; great storytellers- just a few descriptions of the people here.
Who do you look up to the most professionally?
I look up to Sheryl Sandberg for her drive, ability to mentor women through her writing, and, most importantly, her overwhelming resilience. I also had great admiration for the late Tom Wolfe. He could so accurately depict a subculture and cause a reader to evaluate their own participation in that culture. I am someone who always loves learning from and observing people. He was one of the greatest observers of our time.
What is your best piece of advice for someone just starting their career?
My advice for someone just starting their career is to be OPEN. Open yourself to people, to experiences, and to career opportunities. You never know who you might find or what door you might open that will lead to something fulfilling and exciting.