What Hiring Managers Look for in a Résumé and Interview
Newly-graduated students will likely go on a number of interviews before landing a job. Some may wonder why they are not getting favorable responses or hired quickly. Common dead phrases included in résumés may be the culprits, while interviews may be holding others back.
According to Forbes, there are certain phrases that should never be included in a résumé. These include:
Superior communication skills

Proven track record of success

Strategic visionary
Forbes suggests nixing these phrases from résumés because "they are so generic that they could mean wildly different things to different people. . . they are clichés. . ." and "they are the worst possible way to showcase who you are and what you're capable of."
More engaging and original phrases are suggested to describe skills and talents in a résumé. "We need to get the human element back into recruiting,"  Forbes suggests. Try to remember that the hiring manager or recruiter is busy, so including phrases that stand out and that he or she has rarely seen before is key. The idea is to avoid being forgettable. Grab the recruiter's attention.
The same idea goes for interviews. The goal is to be someone whom the interviewer can't get out of his or her head. An additional Forbes article explains that "[m]anagers are busy. They are overloaded with information the same way we all are. If you don't make your mark in your job interview, all traces of you will have left your manager's memory before you get home."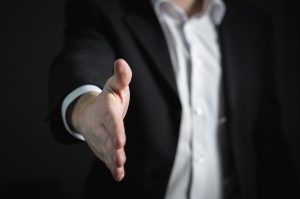 Point out true talents or skills that others may not have. Recall a time in which those skills helped in past experiences or a time that innovative thinking solved a certain problem in a past job. This shows the hiring manager the value that could be added to the company for which he or she is recruiting. Other ideas to give a killer interview include:
Ask the interviewer questions.
Remain completely present in the moment and engaged.
Read the job posting and incorporate it into the interview. Research beforehand.
The bottom line is to make a true impression and avoid clichés in a résumé and job interview.